Tool: Hashcat
Use: Tool for advanced offline password recovery.
Version: 4.2.1
OS: Linux and Windows
Vendor/Author:
URL:
https://hashcat.net/hashcat/
Status: Active
Description: World's fastest and most advanced password recovery utility.
Hashcat is one of the most outstanding offline cracking tools currently available and the amount of hashes it supports is incredible. Just like other cracking tools Hashcat support rules - what we call amplifiers. When using Hashcat with one or more wordlists, Hashcat is able to manipulate each word for an increased chance of a successful crack. Naturally this will increase the time spent on cracking as it will utilize a lot more of the total keyspace. It supports both CPU, GPU, APU, DSP, FPGA and the use of co-processsors. When bruteforcing it supports mask attacks for partly known passwords. Any cracked password will by default be saved to a pot file meaning the next time you see the same hash, power is not used on cracking it again.
There is no official GUI for this tool but third party interfaces exists. Some that support distributed cracking, job queuing etc.
The supported hashes are numerous and include VeraCrypt, LastPass, KeePass, some cryptocurrency wallets and a lot of hashes for high end devices such as Citrix NetScaler, Cisco ASA, Juniper and the list goes on.
Dictionary and Bruteforce Cracking with Hashcat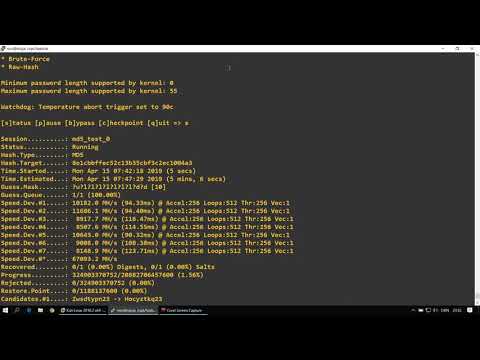 Bruteforcing a Partly Known Password with Hashcat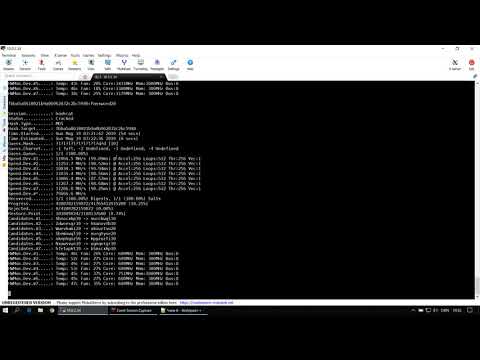 Hashcat comes with Kali Linux but if you dont use Kali or want a more recent version it can be found on GitHub.