Loiding is a technique developed to bypass older door locks with spring loaded latches. This is possible when the latch is accessable for manipulation from outside the door. Some locks have a dead latch in place to prevent this kind of attack but sometimes the strikeplate is mounted incorrectly or is an incorrect size so that the dead latch is not depressed. If the lock and strike plate is mounted correctly this attack should not work but it may be possible to separate the door and door frame with a shim or a car jack so much that the dead latch disingages or the main latch is able to slip out of the strike plate. This is at the edge of non-distructive-entry as it may damage the door and door frame.
Loiding is generally a surreptitious attack but certain tools and techniques might leave behind forensic evidence such as using an ice pick or separating the door and door frame from each other.
This is also sometimes called credit carding, shimming or latch slipping.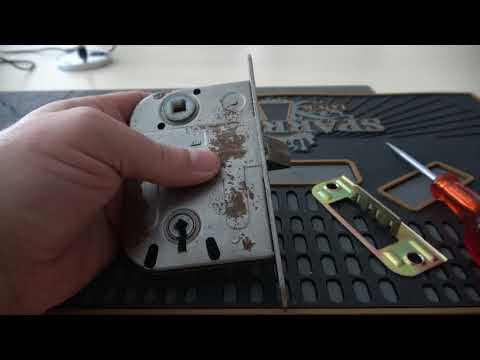 Source:
http://lockwiki.com/index.php/Loiding